If the purchase button or price box disappears you just need to show it from the settings panel.
To show this price box go to Dashboard -> Appereance -> Eidmart Settings -> Product Single -> Price box show/hide.

Screenshot below –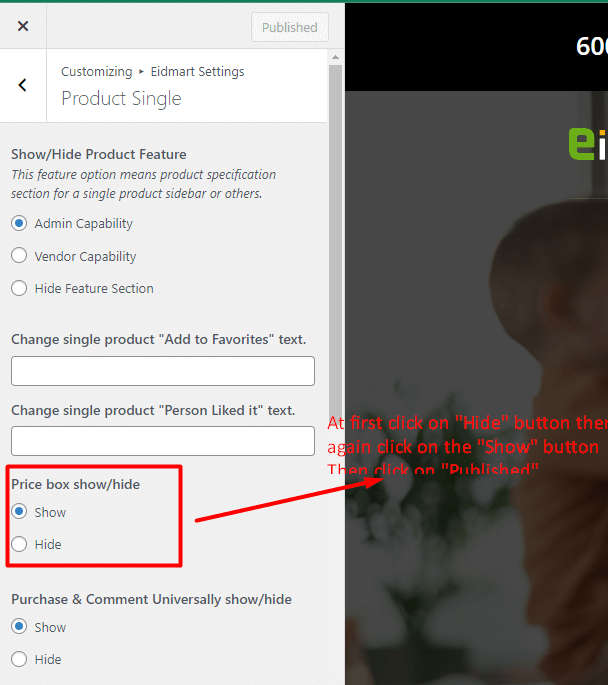 If already "Show" is selected don't worry click on "Hide" then again click on "Show" then click on "Published".
Any trouble never hesitate to send your question however I'm recommending try yourself first then it will easy for you 🙂